Commercial law solutions
Experience the future of law, today
Companies face increasing business challenges globally including more rigorous regulations & enforcement by local authorities in the countries where they operate. As experienced advisers with a practical focus, Deloitte Legal and tax professionals can help clients to develop commercial solutions for domestic and multinational companies with controversy assistance.
Tax controversy solutions
Deloitte Legal and Deloitte tax professionals offer both domestic and multinational companies controversy assistance.
Multinational organizations continue to spend time and resources managing tax controversies and disputes in both headquarter and foreign jurisdictions. Tax authorities are sharing information about companies and focusing increasingly on implementation failure and motive, not just pure tax technical merit or analysis.
Deloitte Legal's tax controversy and dispute resolution practices include former tax authority officials and alternative dispute resolution specialists to help multinational companies consistently control and manage tax controversies across multiple jurisdictions. Learn More.

Legal and contractual framework of supply chain management and distribution networks
Legal and contractual frameworks for supply chain management and distribution networks are essential to helping businesses operate smoothly worldwide.

Deloitte Legal professionals have extensive experience in supporting cross-border transactions in all major industries. Our approach focuses on avoiding disputes and litigation by drafting and negotiating appropriate, unambiguous and enforceable contracts.

Deloitte Legal specialists take businesses' commercial objectives and translate them into robust contractual documentation including general terms and conditions appropriate to a variety of distribution (e.g. agency, dealership), supply and transportation agreements as well as export regulations and customs.
Restructuring business functions and outsourcing
Today's globalized economy has opened up new opportunities for businesses looking to find cost savings through progressive sourcing arrangements.  Centralization of business functions that take advantage of economies of scale, offshoring or outsourcing work to low cost providers and co-sourcing are common practices. Deloitte Legal assists companies with an array of sourcing arrangements and covers technology infrastructure and support, business process outsourcing, manufacturing, and telecommunications.
Our approach focuses first on the commercial objectives of the business.  We help companies establish the flexible working relationships and effective contracts needed to be competitive in today's market. We can support businesses at any stage of the lifecycle including:
Negotiation of new contracts

Re-evaluation and renegotiation of current outsourcing arrangements

Dispute resolution

Development of a negotiation and litigation strategy

Mediation, arbitration and court proceedings
Real estate including acquisition, disposal and portfolio management
The global real estate market continues to be impacted by the worldwide financial crisis and weak recovery. This is exacerbated by a rapidly changing legal environment. To navigate successfully, businesses need an experienced legal advisor who understands business strategy and can provide practical and prudent advice for achieving commercial objectives.
Deloitte Legal advises companies on the legal implications of business activity in the real estate sector, including acquisitions, due diligence on real estate, negotiation of contracts and related commercial matters. We also provide assistance with the commercialization of shopping centers, office buildings etc.
Deloitte Legal looks at strategic business objectives and provides practical guidance from multiple perspectives.
Intellectual property rights including registration, protection and defense
Globalization, continually changing legal regulations and technological advancements have increased the complexity of business operations. As a result, legal and compliance risks in the area of intellectual property (IP) rights need to be even more diligently managed than ever before.
Deloitte Legal assists businesses with the handling of all IP related matters, in particular the registration of trademarks, drafting of license agreements and representation before authorities. Additionally, Deloitte Legal provides trademark and other IP right protection services either in court or in alternative dispute resolution forums.
Deloitte Legal combines a broad and deep base of knowledge and experience in local legislation with global reach and capabilities to provide cross-jurisdiction legal advice to businesses
Unfair competition and antitrust
Deloitte Legal represents both companies and senior executives under investigation by national and transnational authorities such as the European Union and other governing bodies focused on trade restrictions, unfair competition and antitrust.
Deloitte Legal provides companies with guidance on pragmatic risk management strategies, compliance policies, crisis management and litigation exposure assessment.
Deloitte Legal's global reach and depth of cross border experience is well suited to advising companies on international trade matters and on issues relating to cartels and behavioral investigations by governing authorities
Litigation in all fields of business law, including white collar crime
Companies may find themselves drawn into litigation before a foreign court or before a foreign tribunal of arbitration. Deloitte Legal can assist companies with a variety of business litigation needs in many jurisdictions worldwide.
Deloitte Legal litigation practices include generalists in commercial business case law and liability matters, as well as specialists in areas such as criminal law.
Deloitte Legal has an approach that combines deep legal expertise with experienced business advisors. We are qualified to assist businesses with cross-border litigation based on our global footprint, our history of working with local authorities and a deep understanding of the cultural and procedural differences that can complicate the path to resolution.
Bankruptcy, insolvency and corporate restructuring
The global financial crisis has pushed many businesses into a state of instability. When companies are struggling with difficult choices, Deloitte Legal can assist with suggesting options to help recovery, such as restructuring outside of insolvency proceedings, a structured sale or provide assistance with judicial insolvency proceedings. We work with both companies in distress and potential buyers, shareholders and directors, creditors and insolvency administrators.
Deloitte Legal insolvency practices bring years of experience in working with third parties such as bankers, lawyers, insolvency courts, credit insurers, and public authorities. Deloitte Legal works together with colleagues who have specialized skills in financial, tax or labor law from around the world to deliver guidance based on multiple points of view.
Statutory and regulatory compliance
Companies today need to comply with what can be a daunting multitude of national and international legislation and regulations, and need effective business processes to ensure compliance and prevention of regulatory issues. Deloitte Legal provides businesses with guidance on statutory and regulatory obligations relevant to their industry and their operational base including:
Trade conventions

Fiscal and financial regulations

Intellectual property restraints

Environmental regulations.
Deloitte Legal spends the time necessary to understand the unique needs and operational nuances of individual companies. We offer a broad base of commercial business solutions and have a large global footprint. Our experience allows us to provide businesses facing complex legal regulations and challenges cohesive, practical advice.
"Deloitte Legal" means the legal practices of Deloitte Touche Tohmatsu Limited member firms or their affiliates that provide legal services. For legal and regulatory reasons, not all member firms provide legal services.
Recommendations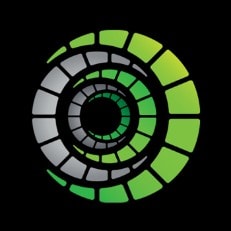 Key contacts by solution, industry and country